KTC is our before and after school and summer child care program, available for students in grades DK-5. We provide enjoyable, motivating and structured activities. Choose a contract that meets your family's individual needs.
School Year 2022-2023 KTC registration is open. Due to staffing levels, there is a waitlist at some KTC locations.

Johnston Early Learning Academy (JELA) offers 2 and 3-year-old preschool through Community Ed. You can also find upcoming classes and activities for your preschool-aged child.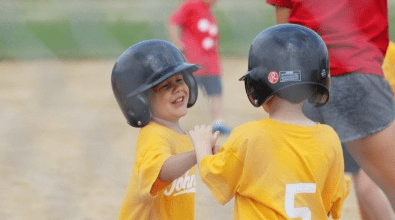 Johnston Community Education has partnered with GG Leagues to provide recreational Esports leagues. Participants play one head-to-head league game per week leading up to an end of season tournament. Leagues for youth, teens, and adults. Registering for a Season Pass unlocks access to all games offered in that season.
Parents: Learn more about Esports & GG Leagues
Join our Blaze Swim Club team, take swim lessons, participate in an aquatics class and more at the Summit Middle School Pool in Johnston.
Find upcoming classes and activities for adults. Note: some adult classes are available for older youth to attend as well.
Johnston Community Education uses Eleyo for most of our course, preschool, and Kids Connection registrations.
1. To start, you will need to first set up an account.
2. Once this is done, you can log in and set up your family profile. View Eleyo instructions to assist with this set up if needed. (If you are attending school year or summer KTC, you already have an account set up and do not need to create a new one.)
3. Now search for and choose the classes or programs you would like to register for. If a class is full, add your name to a waiting list and we will contact you if a spot becomes available.
Johnston Community Education
6510 NW 62nd Ave, Johnston IA 50131
515-278-0552